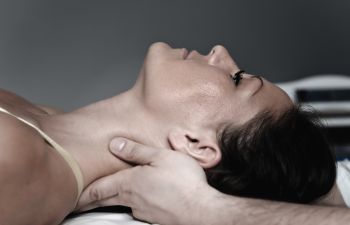 At Georgia Spinal Health & Wellness, we employ a massage therapy that focuses on releasing your tension, stress and pain by targeting specific points. This therapy is called trigger point massage therapy. There are many frequently asked questions that surround this type of therapy, and we'd like to address them to help you understand the value of this type of treatment.
What are trigger points?
Trigger points are knots in your muscle. They form when your muscles are tight. The knotted area is typically painful and the pain can increase with activity or stress.
Why do trigger points form?
In short, trigger points are caused by muscular overload. There are many different types of muscular overload such as exertion, repetitive stress, postural, pain and trauma overloads.
Am I predisposed to have trigger points?
There are many factors that can impact your susceptibility. Tension in your muscles due to emotional stress or other tension activating issues can cause trigger points. If your skeletal structure has an abnormality, it may cause other muscles to be overworked. Dietary imbalances and deficiencies can perpetuate trigger points. Metabolic disorders, chronic bacterial infections and viral disease can also cause trigger point pain.
What happens to my trigger point during therapy?
When you undergo trigger point therapy your body will undergo soft tissue release. This release allows your blood to flow more freely. It also breaks up existing scar tissue and reduces any muscle spasms you may be experiencing. A neurological release will occur that that acts as a signal to your brain and reduces pain.
For all your trigger point therapy sessions, turn to Georgia Spinal Health & Wellness. We would like to invite you to join our family by contacting us today to make your first appointment.
Posted on behalf of Georgia Spinal Health & Wellness