Diagnostic Testing
Nerve Conduction Velocity Studies (NCV)
NCV measures nerve and muscle function. The test is administered when there is some neurologic disorder, weakness in muscles and pain or numbness in extremities. The study evaluates weakness, tingling, burning, radiculopathy and paresthesia of the arms, legs or both. The test is used to determine the competency of the nerve impulse as it travels through the extremity.
Common indications for the test:
Carpal tunnel Syndrome
Cord Trauma
Disc Disease
Nerve Entrapment
Nerve Root Irritation
Neuritis
Sensory Deficits
Peripheral Nerve Trauma
Radiculitis
Sciatica
Spinal Stenosis
Tarsal Tunnel Syndrome
Thoracic Outlet Syndrome
Peripheral Neuropathy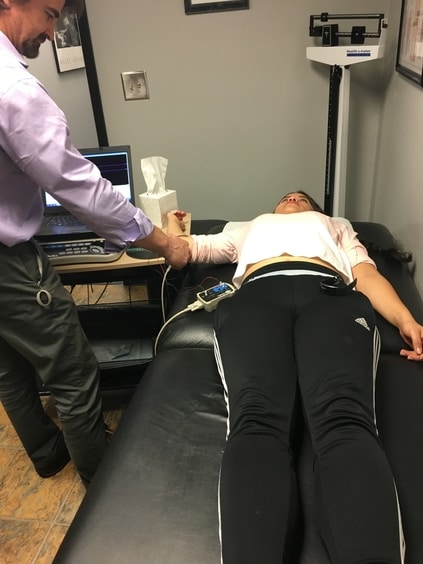 Diagnostic Spinal Ultrasound
Diagnostic Spinal Ultrasound is used as a differential diagnostic test to identify soft tissue pathology. The diagnostic focus is on the inflammation of the facet, muscle and ligaments of the vertebral and paravertebral regions. By isolating musculoskeletal trauma the diagnostic study can identify cysts or solid masses and can record changes to the soft tissue around each vertebra therefore assisting in the evaluation and treatment process. The test is administered by using a probe that is scanned over the Spinal region.