Diagnostic Testing
Nerve Conduction Velocity Studies (NCV)
NCV measures nerve and muscle function. The test is administered when there is some neurologic disorder, weakness in muscles and pain or numbness in extremities. The study evaluates weakness, tingling, burning, radiculopathy and paresthesia of the arms, legs or both. The test is used to determine the competency of the nerve impulse as it travels through the extremity.
Common indications for the test:
Carpal tunnel Syndrome
Cord Trauma
Disc Disease
Nerve Entrapment
Nerve Root Irritation
Neuritis
Sensory Deficits
Peripheral Nerve Trauma
Radiculitis
Sciatica
Spinal Stenosis
Tarsal Tunnel Syndrome
Thoracic Outlet Syndrome
Peripheral Neuropathy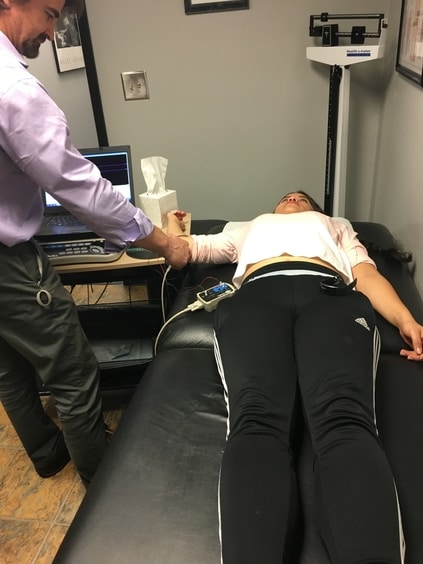 Diagnostic Spinal Ultrasound
Diagnostic Spinal Ultrasound is used as a differential diagnostic test to identify soft tissue pathology. The diagnostic focus is on the inflammation of the facet, muscle and ligaments of the vertebral and paravertebral regions. By isolating musculoskeletal trauma the diagnostic study can identify cysts or solid masses and can record changes to the soft tissue around each vertebra therefore assisting in the evaluation and treatment process. The test is administered by using a probe that is scanned over the Spinal region.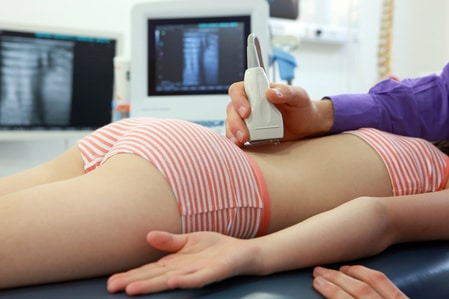 Read Our Patient Testimonials
Georgia Spinal Health & Wellness
They treated me after two different injuries and I now have full range of motion, am pain-free, and feel like I'm good as new again. I'd highly recommend Dr. Surloff and Dr. Hochman – they're amazing at what they do and they really care about helping you get better. Plus they're more than just chiropractic – physical therapy, massage, IDD therapy and more.

David Wright
In all my years of going to a Dr. I've never had someone with better bed side manners, personable, friendly and genuinely interested in your health care. His staff are the best, clean and punctual.
If you're looking for a professional that has a heart, then go to Georgia Spinal and "stand up straight" again!.

Jake Starkey
I have had IDD, chiropractic, massage and physical therapy with them over the last few years and have nothing but good things to say about this practice. Everyone there is super friendly and you can tell that Dr. Hochman is genuinely concerned for your wellness

Michael Collier
Address
2021 North Druid Hills Road
Suite 100
Atlanta, Georgia 30329
Office Hours
Mon: 9am-2pm / 3pm-7pm
Tue: 9am-3pm
Wed: 9am-2pm / 3pm-7pm
Thu: 9am-3pm
Fri: Closed
Sat: 9am-12pm