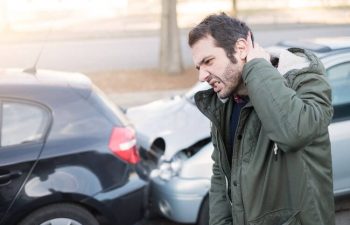 There are many reasons why someone may need chiropractic care, such as after a car accident, bicycle accident or a particularly bad slip-and-fall. Because many of these accidents result in injury and discomfort, chiropractic care can help to alleviate the pain and jump start the recovery process.
Chiropractic care is a non-surgical treatment option that may help to reduce your neck and back pain, along with other related symptoms. It may be a viable alternative to costly medications and surgical procedures, and can help verify that no serious injury was sustained to the neck or spine.
Treating Personal Injuries
After an accident, it is common for victims to experience intense discomfort or pain in areas of the spine that may have been affected by whiplash or other accident-related injuries. While it is a good idea to visit your physician, pain medication simply subsides the pain rather than treating it.
Chiropractors use effective methods such as diagnostic tests to find the underlying cause of their patients' pain, which may be a result of a spinal misalignment. Poor posture following an accident may also contribute to neck or back pain. Regardless of the cause, a chiropractor can create a unique plan that leads you towards long-lasting pain relief.
Chronic back pain affects millions of Americans each year and car crashes are a frequent cause of back pain in the United States. A spinal disc can slip out of alignment during a fall or collision, which can compress nearby nerves and cause intense pain if aggravated.
A chiropractic adjustment decompresses the spine and allows your spine to return to its normal structure. This can alleviate many symptoms of personal injury-related stressors, such as headaches, neck stiffness, ligament damage, and muscle damage.
Length of Treatment
Every person who chooses chiropractic care as a solution to treat pain they suffer from is different. The length of time that chiropractic care will take to treat pain depends on the severity of the pain and the person who is dealing with pain. Additionally, how long ago the injury occurred, the size and strength of the cervical musculature, and a patient's response to their personal treatment plan. Feeling "better" can occur in a few sessions, but it often takes longer for tangible results to appear in the case of chronic conditions or severe injuries.
Chiropractic Care and Personal Injury Claims
Whether you have been involved in a car accident or sustained a personal injury in the workplace, it is always a good idea to consult a chiropractor. A surprising number of patients do not realize that personal injury claims cover chiropractic care. Patients can let a professional treat the symptoms of whiplash and other conditions while insurance covers the cost.
When it comes to whiplash, symptoms may not appear for days after the incident. Most people do not even contemplate the possibility of having whiplash because they do not realize it can occur even in very low impact collisions.
When it comes to making personal injury claims, a record of your visit to a chiropractor along with details of the treatment provided can significantly improve your chances of a successful claim.
If you are in pain after sustaining a personal injury in an accident, receiving early chiropractic care for your neck and back injuries can make a difference in your recovery. Even the smallest fall or run-in with a car can cause serious injury, which is why time is of the essence after an accident occurs.
Georgia Spinal Health and Wellness will help you recover from neck and back injuries by aligning your neck and spine so that they both heal properly. We specialize in the treatment and documentation of Personal Injury claims. We provide Chiropractic, physical therapy, Massage therapy, stretching, and strengthening exercises and Specialized Non-invasive Spinal Decompression therapy. Our comprehensive services allow us to consistently get beneficial results for our patients. Don't hesitate to make your appointment with our experts today!
Posted on behalf of Riah Greathouse