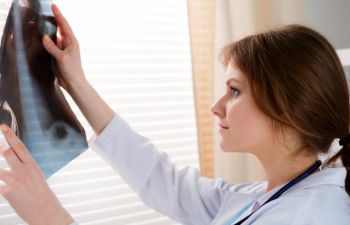 Can you believe how much snow we got last month in Georgia? Some areas got as much as 12 inches. Were you ready for the snow? Many of our residents were ready for it, but were caught unprepared when they realized the extent of the snowfall. Many of our residents lost electricity for days.
Not only can snow cause your electric lines to fall, but it can also cause you to slip and fall due to its slick, icy texture. Whether you're out playing in the snow, or trying to make it your office building, a slip on the snow can cause unwanted pain and injury.
To avoid a slip in the snow:
Footwear is Fundamental- Traction should be the first thing to consider. Choose shoes with grip while walking in the snow. Turn the shoe upside down and inspect for deep grooves, the deeper the better.
Ankle support is Important– If you support your ankle it can help you avoid a slip. Ankle support offers you stability and they help you prevent an ankle injury if you do begin to slip.
Stomp your feet- Even if you have deep grooves, if they are filled with snow, they will become ineffective. Stomp your feet and knock any packed snow out of them to maintain optimal traction.
Georgia Spinal Health & Wellness can't help you with the weather forecast, but we can help you if you experience a slip or fall injury. We have extensive experience in treating personal injuries incurred as the result of a slip or fall.
Posted on behalf of Georgia Spinal Health & Wellness