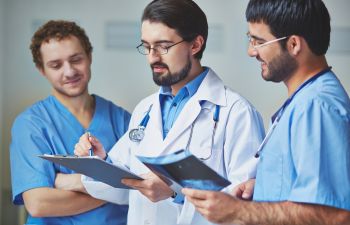 At Georgia Spinal Health & Wellness, we really love winter. Winter ushers in the cooler temperatures, which are a relief from the Georgia summer's heat! It gets us mentally ready for the holiday season with warm cozy fires and excuses to wear snuggly and cozy layers of clothes.
We also love cold because we utilize it for a non-invasive treatment that we use. Our cold laser therapy is used to treat a number of chronic conditions. Our sports injury therapy utilizes a cold laser to stimulate your cells and help eliminate swelling and pain. It is used in the treatment of acute and chronic pain, while you won't experience any pain at all.
After your cold laser therapy you can expect to see positive results. Most results are seen and felt in less than three treatments. A typical cold therapy treatment may last between 10 to 12 sessions. If you have an acute injury, you may see results with rapid reduction of pain and selling. Chronic conditions may have a more gradual response during your treatment. Results always vary from patient to patient, and are dependent upon many factors such as age, severity, location of injury or pain, and other factors as well.
If you're suffering from an acute or chronic pain, why not try giving cold laser therapy a try this winter? Call Georgia Spinal Health & Wellness today to see if cold laser therapy is the right treatment for you.
Posted on behalf of Georgia Spinal Health & Wellness